This afternoon at 6:20 p.m., I will officially embark on my Spring Break vacation to Portland, OR. My daughter and grandson recently moved there, and it will be my first visit. I am wondering what their home will look like/feel like, the walking on sidewalks to lots of easy destinations as they are now city slickers, and just being with them in a new area of the country. What about the sites nearby? Will it feel like a vacation of sightseeing, too?
My children and grandchildren live far away from their midwest Mommy/Nanna and Daddy/Papaw. Vacations are planned around family. They come home twice a year, and we go "there" twice a year. "There" has been changing lots the past few years. New opportunities. New horizons. This is all exciting, however, lots of events happen to the grandchildren in schools and sports that we have to "attend" through pictures and videos. Not the same.
I'll be sure to check out the wall hanging at the Portland Airport's Concourse D that features the Portlanders favorite airport carpet. Did you hear about the hype of removing the carpet in January? People were laying on the floor to make selfies and some had the "Atari" design tattooed on their body. Who knew carpet could cause such nostalgia?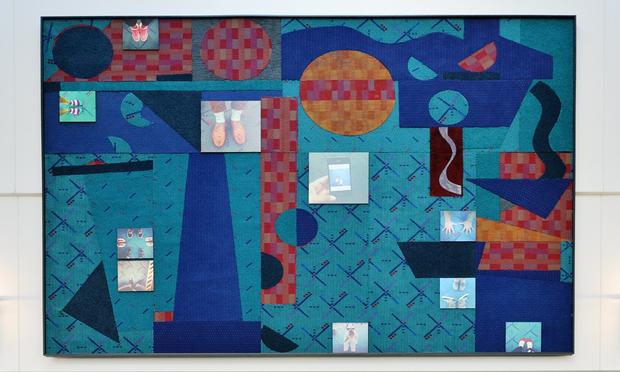 Reunions are always fun and special, so I'm sure this one will be, too. I plan to be careful in how much I expect. I will live in the moment and accept the days as they unfold. I won't let the expectations of how perfect this vacation must be. We are NOT a perfect bunch, just a family that loves each other. You'll be hearing about Portland in my Slices, starting on Wednesday.
Happy Tuesday!
D :)